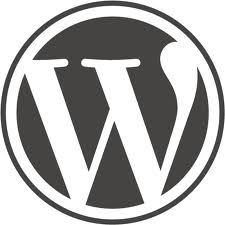 For the last 6 years I have being making websites, both for myself and clients, using wordpress.
I am self thought, I never read a book, on the subject, but have read plenty of  Wordpress Tutorial articles from some great websites.
I have made my own sites, which, because I put the wrong code in the right place, or the right code  in the wrong place, I lost the sites. Of course because I was starting, I had no backups. The only thing is, every time I made a mistake, which had, or could have had, disastrous  consequences, I did not make the same mistake again.
Ann, my best friend and wife, suggested I put everything I learnt, down for future references.  This I did. I had sheets of paper, with scribbles and no order, all over my office. Then I came up with the idea about two year ago, to set up a site, make it private, to both search engines and readers, only accessible to myself.
Then everything I learnt I put into this site and categorised it, for easy reference. I now have over 500 posts. So every time I find a solution to a problem, I put the details down
When I make a website for a client, I have to give them instructions  how to use it.  Because WordPress  updates so often, I found myself always having to update clients with new instructions on any new developments that may affect their site.  (For example an update of wordpress, that a plugin does not work with)
So I decided to write all instructions and updates, on my site, for my clients.
I thought about making the posts only accessible  to clients, and then decided to open them up to everyone. Why you may ask? Well the reason is,  Wordpress is open source. The WordPress community is very helpful to each other, so I decided, because of the ethos of open source, I would pass on my knowledge.
There is great wordpress tutorial sites on the net, but what I wish to do, is start at the start and work our way up, to the point where a reader can make their own website.  I find a lot of the wordpress tutorials sites, assume the reader knows the basics and would be close to an intermediate level. I am going to assume the readers on my site, know nothing about WordPress, hosting, domains ect.
I want to categorise everything into modules, for example in stage one, "What is WordPress"  All the beginners should start reading stage 1.
In 1994, Ann was diagnosed with cancer and was going to be a long time in treatment and recovery. I had, a 5 year old boy, who needed to be fed. After looking through a lot of cooking books I settled on one The first chapter was about turning on the oven and the last chapter was about cooking a 5 course meal, and it had everything in between.  Thats what I want to do here, start at the very basics and work our way up.
As well as categorising every post, I will also Tag, for quick references.
On some of my clients sites, I restrict parts of the dashboard from them. The reason for this, is simple. "They do not want to Know". The want to write and edit posts and pages, end of.
So if your a client, who is wondering, what is all this I am looking at, it's not on my site, well trust me, it is, you are paying me to look after the rest. If of course you want to have un restricted access, no problem, phone me and I will organise it.
Hope you enjoy the WordPress tutorials and I would love to hear from you.