This WordPress Tutorial is how to add a favicon to your site.
If you do not know what a favicon is, have a look at the tab on your computer and you will see the letters DD.


This is my logo. It shows on the tab, on a visitors computer, when they are viewing my site. . A favicon gives creditability to your site and also is good for advertising your logo.
My theme is suffusion, which makes it very easy to upload your favicon.
Just go to Appearance in your dashboard, click on Suffusion Options, then Other Graphical Elements and lastly Favicon.



Just upload your file with your favicon. You can use a PNG, GIF, ICO or JPG file that is 16×16, 32×32 or 64×64 px in size.
If you do not use Suffusion you can upload it using a plugin called All in one Favicon. It gives you different options to upload, depending on the type of file you have. As well as the frontend it is also set up that you can install it in the backend.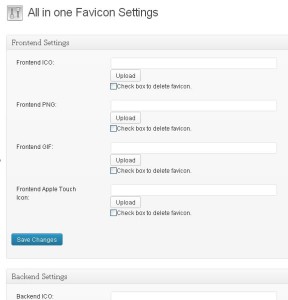 A third method  is you can drop a file called favicon.ico in your root directory.  Your file has to be in an ICO format and must be called favicon.ico.