This WordPress tutorial is how to place your menu bar, in the Suffusion theme.
Some like the menu bar above the header, some below, or like myself, I have my business posts in the menu above the header and my Tutorials and news, below the header. this is to separate the two.
By default when you upload Suffusion or Twenty twelve, there is no menu placed on the theme. main reason being, there would be no categorised made, as yet. There is one category, on WordPress, that is Uncategorised. This is what we will use, on the test site, to place the menu.
Go to the Appearance tab in the dashboard, click on it, then click on the menu tab, which drops down from the appearance tab.
You are then brought to the menu page.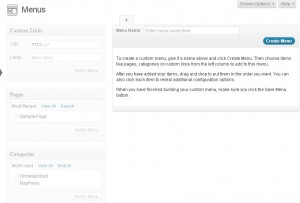 Write the name of your banner. I normally just write top or bottom depending where I place them. So lets say we call it top, then save the menu.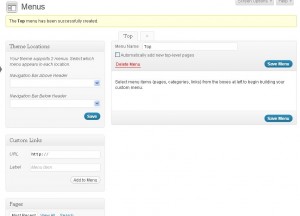 Then go to the left hand side of the page, towers the bottom, you will see the boxs, one with pages, the other with categories. Click on which every you want on the menu bar.
For this I clicked on the uncategorised category. Then click, add to menu.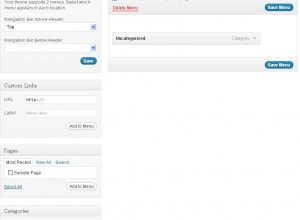 You then have to go to the top box on the left. There is two lines/box's. If you use the drop down on these you will see the menu you have made. Click on it either in the top or bottom box, where ever you want it positioned. Then hit save. Your menu is now in that position.
If you wish for all your main pages to show in the menu, you can click the box. Categories you make you will have to go and add to your menu, if you want them to show.
If you have sub categories, like I have and you want a drop down menu, like my site, add the category to your menu. Pull it slightly to the right, making sure its under the category you wish to be the main category. It will stick in place.
Here is a photo of my categories,in the menu bar, showing the sub categories.